Consulting
Entada textile is a fashion design and sourcing consulting service for international and local brands, garment factories, press and fairs, federations. We work from France and travel everywhere to get the best insight into sustainable fashion and suppliers. As an advocate of sustainable fashion, Entada Textile wishes to promote values ​​such as the use of eco-friendly textiles with low environmental impact, the reduction of waste and water consumption in a more accomplished circular mode, as well as fair working conditions for workers. Entada Textile thus defends the values ​​and objectives of sustainable development of the UN, in particular SDG 12. Our difference is to use the levers of culture: product, company or ethnic and the customer's context, we embark on a project in a contributory and sustainable way.
Specialized in the field of lingerie, swimwear and leisure sports. We can take charge of the supply of materials, design clothing collections applying the principles of eco-design and carry out follow-up with the factories with clear traceability and transparency concerns. Through our creative analysis, trade show visits, store check exercises and trend research, we can inspire you for the seasons to come. With these working materials, we start a discussion with the client and then we can customize the research to better meet their needs and requests.
Present on "hot spots", mainly in Europe and South East Asia (PV Paris, Ispo Munich, Interfilière Paris, Shanghai, Hong Kong). For manufacturing, we cover an area ranging from French manufacturing to nearby imports, then in Vietnam, Cambodia, Thailand & Laos or Mauritius and Madagascar.
​
We travel less to limit our carbon footprint and never miss an opportunity to visit exhibitions, do store checks or interview fashion people. We offer articles, fashion analyses, editorials for the press and specialized fairs.
​
Thanks to our experience, we have been able to carry out various consulting projects ranging from the report for the manufacture of lingerie in Vietnam, to the creation of brands, the launching of a creative sustainable collective. We have also deployed R&D, design and project development for agents and brands in Europe, Australia for example.
Working on concepts ahead we are prospective trend forecasters, providing artistic direction in order to create the best concept with our customers. We offer creative solutions for fashion design and production, primarily focused on sustainability and ethical fashion. We work on trends and product concepts up to the research of materials. We start by developing an inspiration moodboard, a fabric board, a design direction and finally work on an update once the fashion weeks have started. We are constantly listening to the fashion industry and always looking for innovations from a sociological, product and marketing point of view. We design clothing collections according to the DNA of the brand and the customer's request.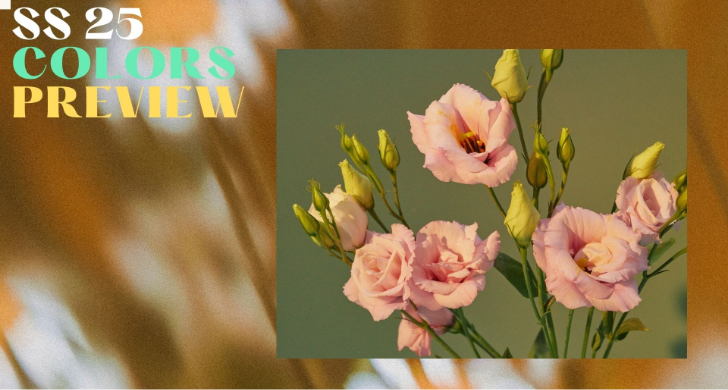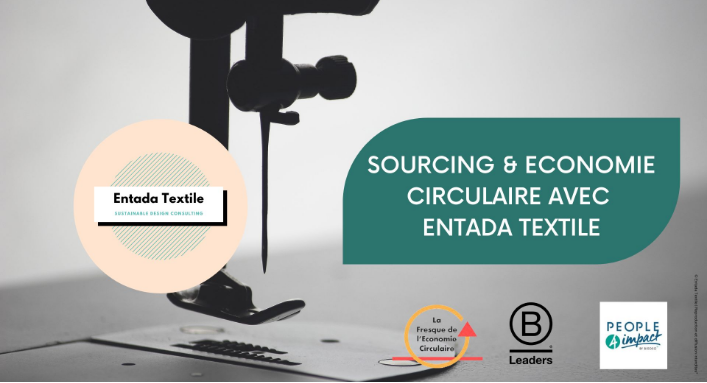 We supply you with raw materials sources and provide data sheets to factories and build product development with them. We can also ensure the manufacture and quality control of prototypes. sustainable sourcing, ethical manufacturing. We use our 6 sourcing KPIs: Quality, Transparency, Traceability, Proximity, Contribution & Eco Design. From organic raw materials to recycled, recyclable, biobased or regenerative and innovative options, we close the supply chain by verifying the social and environmental commitments of suppliers.
Retrouver tous nos rapports de sourcing innovant ( mettre le lien vers la boutique)
LONG TERM CONSULTING
As an eco-responsible fashion consultant, we provide advice on eco-design, the development of circular products, sustainable sourcing and ethical manufacturing. Thanks to our Research, Create, Write and Transmit actions, we cover trend and design support, sourcing & production monitoring or Bcorp certification, for example. This way we can cover trends to collaborate with design, merchandising and marketing teams. Then we collaborate with the sourcing and purchasing departments, at the dawn of dual materiality and CSRD criteria. Regular monitoring allows you to apply the systemic principles of Bcorp, the IBM Impact Business Model that best suits your situation; to rely on the #SDG (Sustainable Development Goals) and ISO 26000 to define your CSR roadmap and due diligence. The issues of traceability and transparency are at the heart of sourcing and we select partners according to these criteria. Long-term support is regular and spread out over time; it can last between a few weeks and a few months.
SHORT TERM CONSULTING
In our actions there is Transmition, this action has created the mentoring offer, design writing, conferences and responsible textile training with our masterclasses. During mentoring sessions we answer questions that young brands are asking about responsible fashion market trends, creative direction, eco-responsible sourcing. For international fairs such as Première Vision Paris or Ispo Munich, we offer editorials and productions of round tables talks and conferences. For fashion schools like ESMOD Paris, we work with final year students to give them a vision of the themes of their future professions: Circularity, Eco Design… Finally, all our masterclasses on the systemic approach to sourcing are available to train a sustainable and responsible sourcing team. We attend the most relevant trade shows, festivals and conferences so we can be your eyes on these events. We can provide reports on all of these topics. A short-term consulting is punctual, and can last between a week and a few weeks.
​Becoming a Bcorp™ certified company requires understanding its business model, measuring its overall impact and adopting a 360 CSR policy. We support you in the preparation work thanks to the Bleader training we received from BLab France ™. We co-organize a CSR strategy at all levels of action and with a clear purpose. We co-create a CSR team or work in collaboration with existing teams to master the certification process & all self-assessment tools such as BIA (Business Impact Assessment). We use the resources developed by Bcorp to adapt them to the client's situation and context and potentially increase its competitiveness.
Our mission: Understand your challenges and outcomes that will serve the certification process. Improve your file & pre-audit the evolution of your business before certification or re-certification.
BIA V7 is under development and will be available in 2024, we are already trained in this new version. We share Bcorp's purpose: "To be the best for the world and not the best in the world."
Would you like more information?